A Dedicated Family of Chefs
We've been creating delicious food for over 35 years
About Us
Our authentic Sri Lankan curry dishes exceed your expectations. The spices we used are naturally grown in tropical rain forests in Sri Lanka. Among those used, cardamom, cinnamon, saffron, fenugreek, ginger, nutmeg, clover, cumin seed, black pepper are bringing not only good taste but also medicinal values.
Potent organic compounds saturate your palate and nostrils, working their aromatic enchantment. Cardamom itself is known to help reduce toothache or stomach ache. Cloves are recommended for sore throats. Saffron may help in cases of mild to moderate depression. In addition, Ginger and turmeric have shown medicinal qualities.
For more information about Sri Lankan Cuisine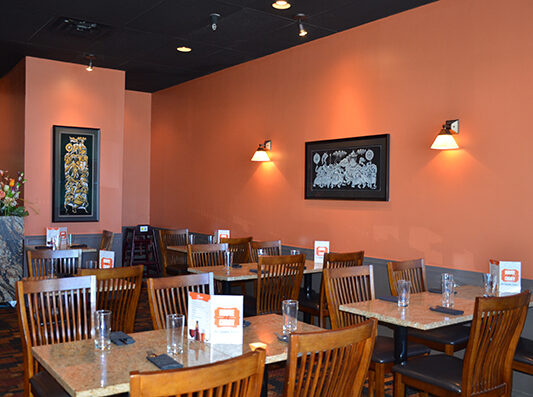 Locally Sourced & Organic Food
We are constantly buying and helping local businesses and organic farmers, with locally sourced produce.